AXJ LETTER TO CAITLIN CONDON OF STOPBADWARE RE: FREE SPEECH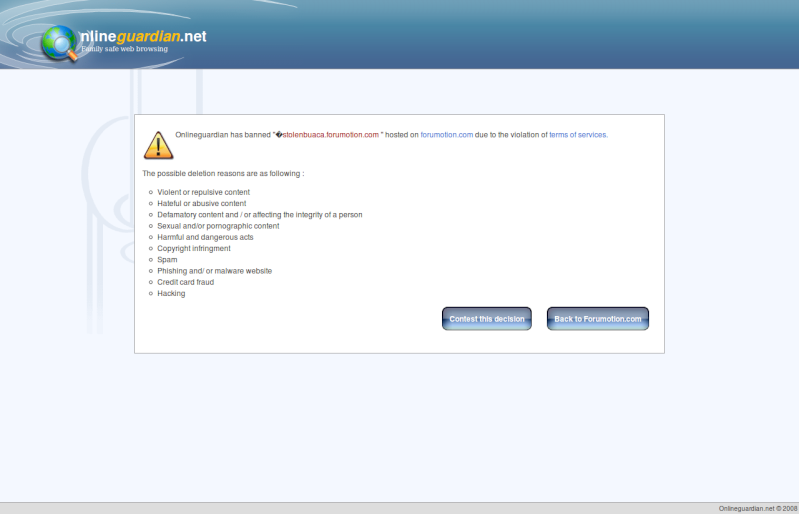 Attorney General
One Ashburton Place
Boston, MA 02108 -1518
Phone: (617) 727-2200
TTY: (617) 727-4765
http://www.mass.gov/ago/
Attn: Martha Coakley
Dear Attorney General.
We are having an issue with the domain: www.stolenbuaca.com and hacker companies redirecting the domain to other, we believe to be fraudulent websites.
Please look into this matter for us asap.
Thank you.
www.stolenbuaca.com
January 4, 2012
Mr. Caitlin Condon, StopBadware
StopBadware
PO Box 380295
Cambridge, MA 02238-0295
USA
Dear Sirs:
While we appreciate your reply below we hereby inform you that your sites are coming up when we type in: www.stolenbuaca.com and therefore will be held legally accountable before the Attorney General.
From: StopBadware Team <contact@stopbadware.org>
To: Axj Member <axjmember@yahoo.com>
Cc: John Aster <axjceo@yahoo.com>; John Aster <johnaster@live.com.au>; John Aster <ceoaxj@yahoo.com>; Chris Wardill <chris.hwardill@slingshot.co.nz>; Chris Wardill <christophoph@yahoo.co.nz>
Sent: Wednesday, January 4, 2012 7:53 AM
Subject: Re: UNLAWFUL BLOCKING OF WWW.STOLENBUACA.COM
Good morning:
StopBadware does not block sites in any manner, and never has. We do not curate or maintain a blacklist of any type, and we do not create or issue malware warnings.
In most cases, the company "blocking" sites is Google, via its Safe Browsing blacklist. We do not see any record of STOLENBUACA. COM or WWW. STOLENBUACA. COM ever having been blacklisted by Google in any capacity.
http://www.google.com/safebrowsing/diagnostic?site=http://stolenbuaca.com
http://www.google.com/safebrowsing/diagnostic?site=http://www.stolenbuaca.com
Google constantly scans for badware activity using automated systems, with no regard whatsoever for site contents or ownership. When badware activity is detected, Google issues a warning about that site in order to protect customers. Google may also choose to share its Safe Browsing blacklist with other organizations, and those organizations may choose to issue warnings of their own. Both Safari and Firefox use Google's Safe Browsing blacklist to warn their own customers about websites that may, however unknowingly, infect visitors with malware. In most cases, there is an option to ignore the warnings should a user decide he or she wants to visit a blacklisted site anyway.
Google and two other companies provide StopBadware with their blacklist data so as to ensure transparency and accuracy with regard to their blacklists. Webmasters whose sites have been blacklisted by Google and our other data providers (GFI and NSFocus) can request independent reviews from StopBadware if they believe their sites have been blacklisted in error. URLs that are or have ever been on the blacklists of our data providers are archived in our Clearinghouse, along with any record of requests for independent review.
We have no record of the site you referenced, STOLENBUACA. COM in our Clearinghouse. We also do not see any warnings being issued about STOLENBUACA. COM, and we do not see any "block" in place to impede navigation to STOLENBUACA. COM.
If you are seeing warnings about the site you referenced via another source, please contact them directly. We are not familiar with "Online Guardian," but they are not affiliated with StopBadware. While your frustration is understandable, it is misdirected; we do not currently block websites in any capacity, and we have never done so in the past.
Regards,
Caitlin Condon, StopBadware
On Wed, Jan 4, 2012 at 1:58 AM, Axj Member <axjmember@yahoo.com> wrote:
January 3, 2012
StopBadware
PO Box 380295
Cambridge, MA 02238-0295
USA
IMMEDIATE DEMAND TO STOP BLOCKING WWW.STOLENBUACA.COM
Dear Sirs:
I am a member of the international civil and political rights organization known as Action For Justice ( AXJ ), and have received a complaint from one of our members stating that your company onlineguardian has blocked access to the website: www.stolenbuaca.com without a Court Order.
We hereby give you 24 hours to remove this block or we will report you, your company, and all the employees of same for unlawfully blocking an internet website and violating first amendment constitutional rights to free speech.
We will also contact the Attorney General of MA, the US Attorney General, and the ACLU and make this public around the world.
You have no right without a Court Order to block nor interfere with any website on the internet.
AXJ Member
www.stolenbuaca.com
Tel: 1 (818) 415-5633
Note : This legal demand is being sent via email to Stop Badware and ONLINEGUARDIAN for interfering with first amendment constitutional right to free speech without prejudice save as to costs.
Admin




Posts

: 9


Join date

: 2012-01-04



---
Permissions in this forum:
You
cannot
reply to topics in this forum